Disclosure: This post may contain affiliate links. This means that at no cost to you, we may earn a small commission for qualifying purchases.
Last Updated on February 20, 2022
Generac Generators run the gamut of backup power, all the way from solar battery storage and gas-fed generators to powerful, whole-home backup power. Owning 75% of the market share, Generac is a potent name in the generator category, but where are they made and how did they reach such heights?
Generac Generators or, morse specifically, Generac engines, are manufactured in Wisconsin, where Generac has several plants. Recently, Generac did ship some of their production to China but has since pulled production back to the US.
Founded in 1959, Generac has almost always manufactured its generators in the United States, with the exception of the brief, above-mentioned move.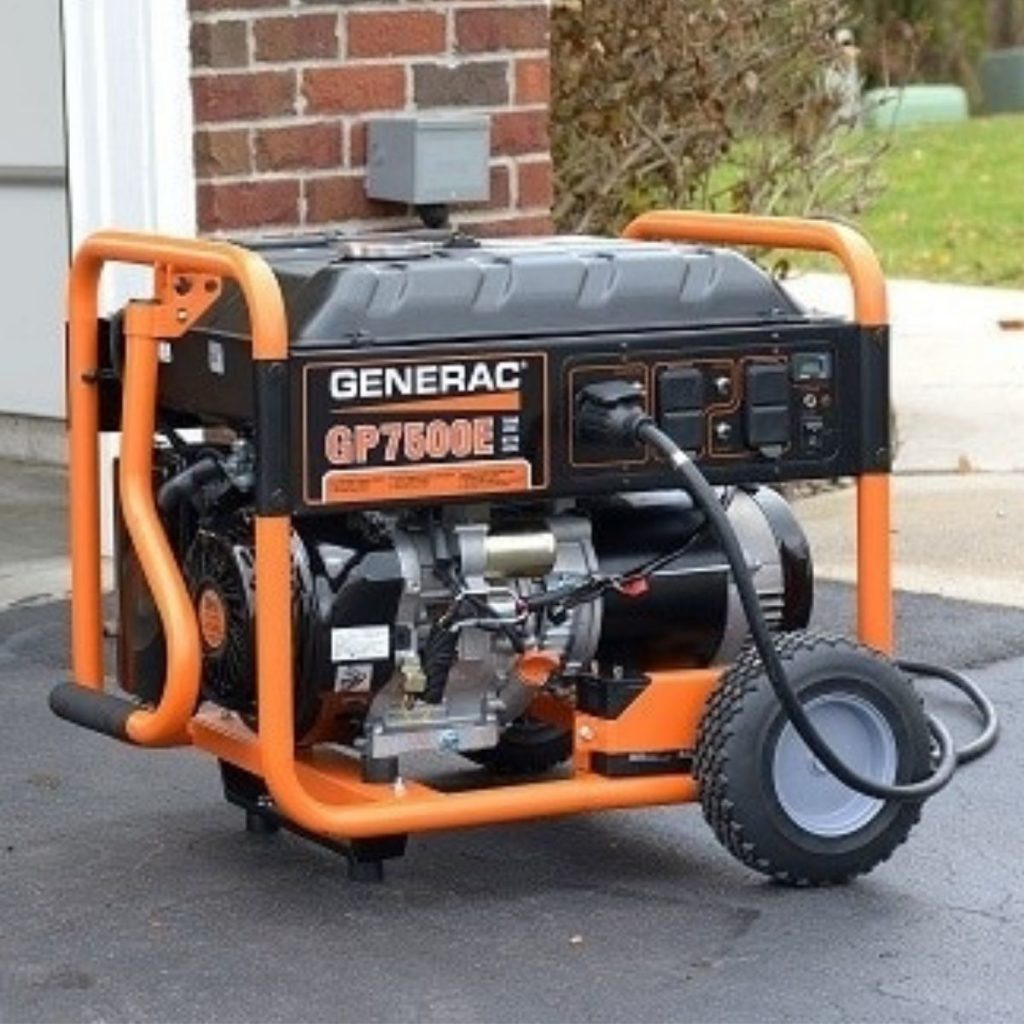 Are Generac Generators Made in China?
There was a brief moment in time when Generac made a move to have some of their production completed in China, however, once costs and capital gains/corporate taxes were lowered in the US, they pulled back their manufacturing and have been here ever since.
Also, there is a growing consensus amongst many American companies to start pulling some or all of their businesses from China and, while that doesn't necessarily mean that they will move their operations here, it means that the majority of their products will be manufactured elsewhere.
See Also: Generac Generators
Are Generac Engines Made in China?
Generac manufactures generators for personal, commercial, and recreational purposes and that includes generators of almost every type and usage imaginable. There are three engine types that Generac manufactures for all of the above and the G-Force and OHVI are made in the US.
Generac's website makes it clear that those two are made in the US, while the OHV is not manufactured in the US. However, Generac doesn't go into detail about where the OHV is manufactured at all.
Its entirely possible that the OHV engine is manufactured and produced by Briggs and Stratton, a company that is more than willing to have its products manufactured in China. So there is the possibility.
However, the information is either not there, is hopelessly confusing, or it's simply a misdirection, especially since researching the web can often lead you to the worst results, masked as the best results.
When Briggs and Stratton filed for Chapter 11 bankruptcy in 2020, Generac tried to file for access and acquisition of some of its production lines. Unfortunately, it never worked out and it would seem that Generac let the matter drop.
What Brand Engine Does Generac Use?
Since Generac manufactures their own engines, Generac is the brand of those engines, of which there are three types:
The G-force is the most popular variation on the market, with the OHVI not far behind. The G-Force engine has the most features of the three and it's not a close thing either. Because of that, it's the premier option within the Generac lineup.
There is plenty of speculation that Generac engines are actually Honda engines, which is a bit ridiculous and doesn't have any basis in fact. Unless Honda hired Generac to supply it with a diesel engine lineup (none of which has happened), it's a rumor that can safely be put to rest.
However, Fiat Powertrain Technologies partnered with Generac in order to supply Generac with diesel engines for Generac's industrial-grade generators. Why that translated into Honda engines isn't entirely clear.
See Also: Kohler vs Generac Generators
Does Briggs & Stratton own Generac?
Generac is owned by CCMP Capital of New York, which successfully purchased Generac in 2006. CCMP is formerly known as JP Morgan Partners and they remain the current owners of Generac.
In 1998, Generac sold a branch—portable products—to Briggs and Stratton. However, at the end of 2007, after their non-compete agreement expired, Generac opened its own portable products division again.
After that, things get a little fuzzy as to the current, working relationship between Generac and Briggs and Stratton. Briggs and Stratton owns manufacturing facilities in several states:
Wisconsin
Missouri
Alabama
Georgia
New York
So it's difficult to know what is manufactured stateside, if any of it is a part of Generac's OHV lineup, or if it is manufactured somewhere overseas.
How Long Do Generac Generators Last?
Generac Generators are largely considered to be some of the most reliable generators on the planet, with the company's stated goal being to exceed a 98% reliability rating, a number that is an overall accumulation of data on generator longevity.
That's a heck of a goal because 98% reliability is an exceedingly high number for any company to eclipse.
A well-maintained, Generac generator should be able to reliably function for over a quarter of a century. It's not uncommon to find Generac generators that are over forty years old. The reliability and longevity of Generac generators are a known commodity and they have a solid reputation.
Generac generators are built to last and so long as you take care of yours, there's no reason to believe that it can't be useful across more than one generation.
Frequently Asked Questions
What is an automatic backup generator?
An automatic backup generator is designed to provide whole-home power in the event of a power outage. It doesn't matter whether you are home or on vacation, the system is automated to provide power when the main power goes out. 
What is a Generac portable generator?
Generac also manufactures portable generators that are the same as the generators that you are probably more familiar with. Gas, propane, or battery(solar) powered, these generators go everywhere with you and provide backup power.
Are Generac portable generators safe?
Generac has experienced a single recall that involved over 300,000 generators manufactured between 2013 and 2021. The problem was a faulty unlock handle. Outside of that, Generac generators are considered safe and reliable. 
Conclusion
Generac is an American-made company and, since their inception in 1959, they have stayed that way, keeping the vast majority of their production at home in Wisconsin. There have been flirtations with outsourcing but nothing that Generac has acted on as of yet.
Despite the rumors of Briggs and Stratton, Generac's primary engines are designed and manufactured in the US and, as of right now, that's not likely to change.
Related:
How Long Can a Generac Generator Run Continuously?