Disclosure: This post may contain affiliate links. This means that at no cost to you, we may earn a small commission for qualifying purchases.
Last Updated on January 5, 2022
There are some common misconceptions that frequently float about where solar energy is concerned. Solar panels that are installed on your home roof aren't the end all be all of green energy resources that you assume they are.
Not only can you use a generator with solar panels, but it's also something that you should do if you can acquire both. Environmentalism is great and the earth appreciates it, however, we also live in a modern society where one shoe simply doesn't fit all quite yet.
The problem is, roof panels on your home are designed to shut down when the power shuts off. That's so that there is no current flowing through the lines when the power company inevitably shows up to make repairs.
Even if you have a power bank that is fed directly from your panels, it's a finite resource. If you're looking at a long-term power outage, you'll need more than your batteries to keep the essentials in your home going.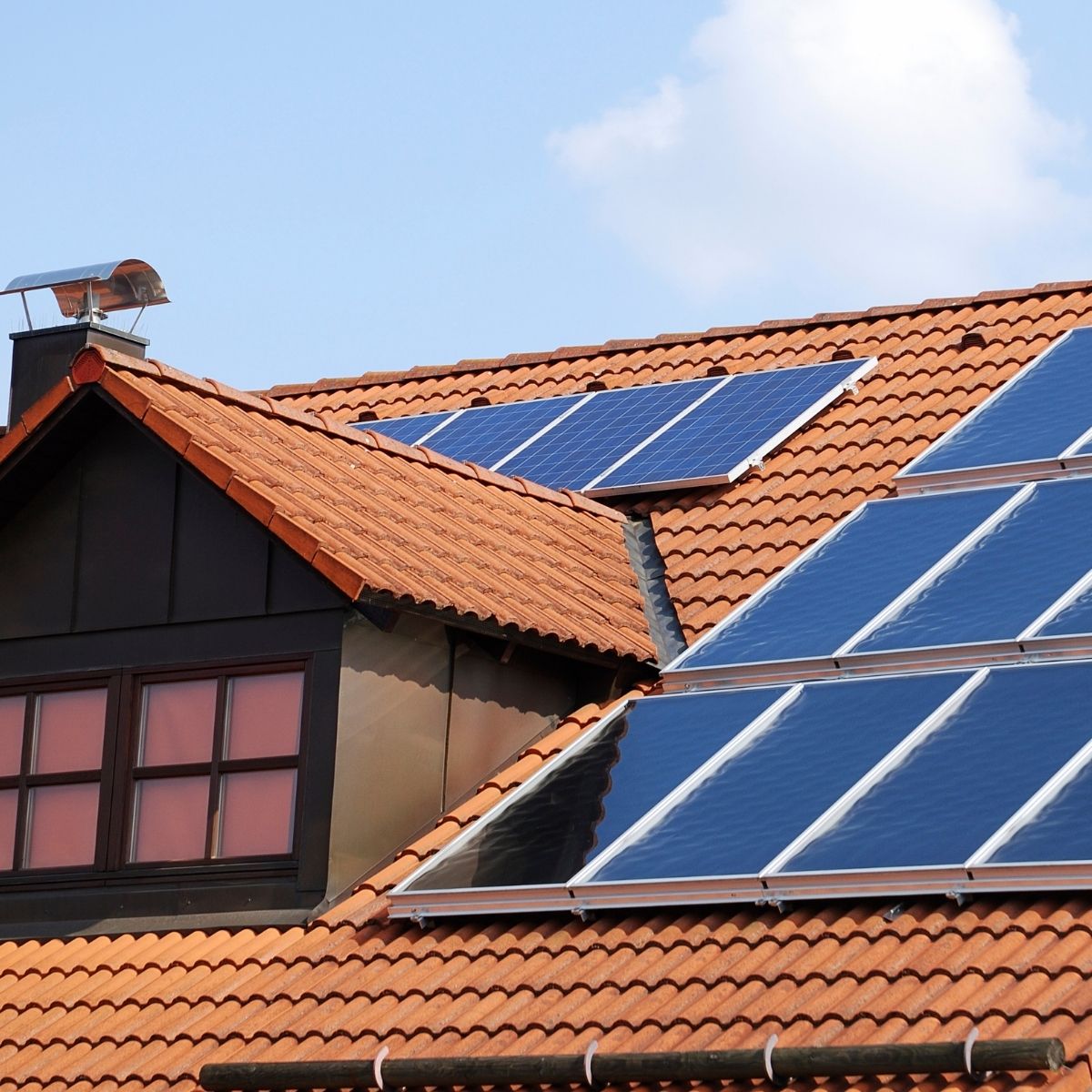 Do You Still Need a Generator if You Have Solar Panels?
It's not so much a matter of "need" so much as "should have." If you live in tornado alley, areas in California frequented by earthquakes, somewhere along the Gulf Coast, or in a place where ferocious winter storms aren't uncommon, you should definitely accommodate your solar panels with a generator.
Unless you happen to be an electrician, however, you will have to have each one professionally installed. While solar panels and generators can get along just fine, they won't tie into your system together easily.
Neither of the two can operate on a parallel circuit and you will want to have a professional install these so that if one goes out, the other kicks in, without both of them doing anything at the same time.
The reason that you can't have them tied in together, is that the solar panels would damage the generator when they are on, in the same way that they could injure utility workers in the event of a power outage.
See Also: Generators vs Solar panels
Can You Charge a Solar System with a Generator?
If you're not just using your solar system as a complement to standard power, and you have batteries, then yes, you can charge your solar system with a generator. Most off-the-grid homes use a setup that has plenty of batteries, solar panels, and a generator.
The most important thing that you will need in order to make a system like this work, is an inverter. If you want a generator that has a built-in inverter, those are available as well, although they can get pretty expensive.
The WEN 56203i, 2000-watt generator is a great choice. With it, it's just a matter of plug-n-play and you're good to go. 
As a word of caution, if you decide to purchase an inverter with charging capabilities, you want to make sure that it has the capacity to automatically drop the amps during charging.
The one thing you want to avoid is having your generator happily chugging along as it destroys all of the batteries in your stack by overcharging them to a ridiculous degree. You want an inverter that will tamp down the amps as your batteries reach their maximum charge.
Most inverters have that capability built-in these days, however, it's still possible to find one that doesn't do that at all.
Do Generac Generators Work with Solar Panels?
Generac generators work very well with solar panels because they are designed specifically to do so.
These generators are essentially battery generators that spend their days collecting the energy that your solar system doesn't use. 
In other words, as your solar panels push energy into your system, they may exceed what your house needs at the time. However, instead of sending that energy back out to the grid, where it is no use to you and less cost-efficient, it will instead send it to your Generac.
The Generac will store that energy in its own batteries, holding it until it is necessary to use it. As we mentioned before, when the power goes out, the solar panels go out as well, which is a manufacturing design and not a mistake.
It is solely designed that way to protect utility workers from getting electrocuted. With a Generac, you will have all of the stored energy that its battery can hold and it will serve as a backup source of power whenever the power is out and both the grid and solar panels are no longer of use to you. 
See Also: Generac IQ2000
All Things Considered
If you know what you're doing, or have the extra money to do so, you should certainly consider running a generator and solar panels in your setup. It's especially useful if you are living off the grid, or if you have a small vacation home out in the wilderness.
Related: How long can a generator run