Disclosure: This post may contain affiliate links. This means that at no cost to you, we may earn a small commission for qualifying purchases.
Last Updated on October 24, 2021
Given the trend of natural disasters and power outages all over the country, demand for standby and backup generators that are both reliable and multifunctional have gone through the roof in the US. Whether its homeowners, outdoor enthusiasts or relief crews, a good generator is a lifeline that everyone seems to need these days.
Two Wisconsin based companies have dominated the markets for backup and standby generators for over 50 years in the US. Whenever people consider choices among generator, Kohler and Generac's names inevitably come up.
In this article, we will examine how some of the popular models of generators from these two companies compare, along with some general pros and cons of each.
Kohler vs Generac
It's hard to pick a clear winner in the kohler vs generac debate, but the Generac models have some technological advantages in producing clean power, noise reduction and fuel efficiency (especially for standby generators). They are also significantly cheaper. The Kohler portable generator, though it has slightly less power, has more features and runs for a very long time compared to industry standards.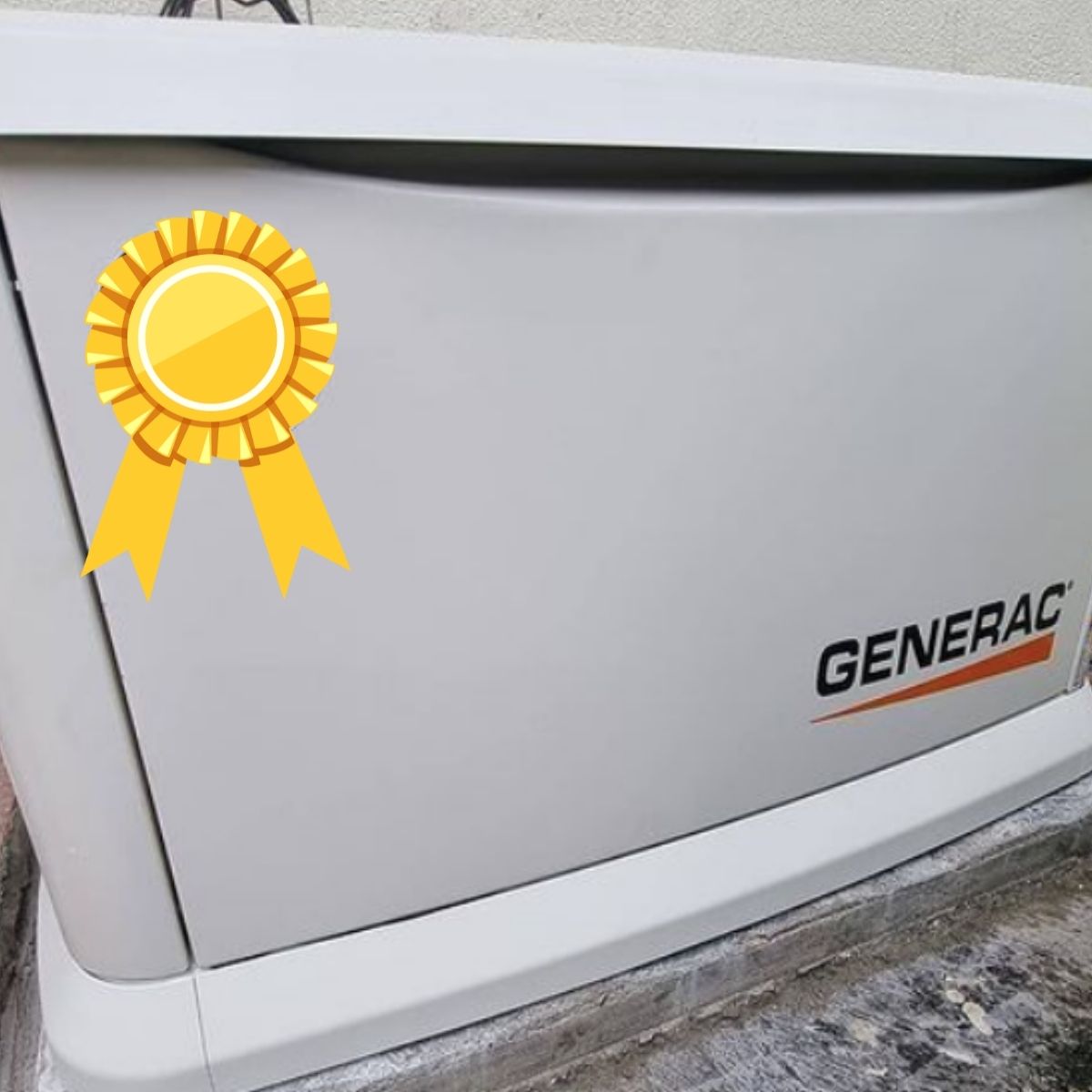 The Background of the Companies
The Kohler company was founded in 1873. Headquartered in Kohler, Wisconsin, Kohler started to manufacture and sell generators in 1920, which makes it the oldest generator company in the world.
As expected, Kohler knows how to supply the right generator for every kind of use. Their proprietary Kohler-designed engine adds oomph to the models in the market.
Generac had a later start in manufacturing generators – the 1960's to be precise – but it has made a name for itself in its sixty plus years of operation.
It is known as a leader in generator technology, especially with regard to advances in dual-fuel technology, and advantages in inverter technology, that makes their products eminently suitable as backup generators.
Headquartered in Waukesha, WI, Generac proudly manufactures its products in the US.
The Main Types of Generators
There are a number of generators on the market, catering to very specific requirements, some of which are covered in the next section.
There are, however, some standard types of generators that buyers look for. According to Consumer Guide, the four principal types of generators are:
Home Standby units – which typically cost the most (several thousands of dollars) since they carry the heaviest load and often run within the home and must have built-in safety and other features. Typically, they start automatically, supply adequate power (between 5,000 to 20,000 watts) and often use propane. They should be installed by licensed electricians.
Portable units – These models, powered at 3,000 to 8,500 watts, have less power and are more suitable for use outside the home. They are typically powered by gasoline. They should be used at least 20 feet away from the boundary wall of the main house, since they frequently produce deadly amounts of carbon monoxide. They will often have electric starts built in. The costs are between $400 and $2500.
Inverter generators – These have more complex engines, and produce less noise and fewer emissions than other, more conventional models. They produce between 1,500 and 6,500 watts on the average. The prices could be between $300 and $4,000.
Portable power stations – These units run on battery power, so they check several boxes – they are quiet, don't produce noxious emissions and are great environmentally. However, the power output is significantly lower at 1200 to 1500 watts. While the higher end prices are reasonable, the floor prices typically start from $750.
The Features to Look for in a Generator
There are a few features to look for in any generator you buy.
Wattage and Outlet Requirements
Many people may look at running power needs. However, the startup power requirements may be a 2x or 3x of the running power; The power of the generator needs to be chosen accordingly.
Another consideration is the outlets required; In many cases, a 120V outlets, along with a couple of USB ports could suffice for a smaller generator. On the other hand, if power outputs above 4000 watts is required to maintain essential power, then 240V plugs plus multiple 120V outlets may be necessary.
2. Fuel Use
The choices include gas, diesel and propane. While batteries are a possibility, they are typically not good for providing high power.
Diesel often gives users the best fuel efficiency if appropriate upgrades are made. Another problem that could arise – blocked carburetors – can be avoided with an Electronic Fuel Injector (EFI) system.
One of the best options may be to use a gas generator that can be converted into propane when needed.
3. Fuel Capacity and Total Run TIme
Most generators are constructed to run for between 7 to 9 hours running at a 50% load. While that is normal, the user may want to go with tanks that have larger capacity for a longer run time.
4. Safety
There are two broad aspects about safety. One, the units should be run with due care to make sure that nothing blows up. But another, and very important, factor is carbon monoxide emissions. This is especially critical for home or standby generators, with human beings in close proximity when the generator is operating for extended periods.
There are two parts to this – engines that emit low levels of carbon monoxide and also alert systems that tell users when the emission levels exceed accepted standards.
5. Additional Features
Among other features that are offered by many generators are electric start options (as opposed to lead acid or occasionally lithium-ion batteries) and noise reduction. Many users also look for "clean power" options that minimize Total Harmonic Distortion (THD) at a level below 6% to not damage electrical circuits.
6. Longevity, Warranties and Value for Money
While many people may focus on price at the point of purchase, the smart buyer would focus on the features that s/he is interested in, plus how long the unit is expected to function without substantial overhaul and replacement, and then figure out if the price makes sense for them.
The type of warranties offered are an important consideration in this respect.
Comparing Kohler and Generac Generators
There are multiple models of both brands available in the market. We will offer a side-by-side analysis of models that are closest in comparability on the critical features that we outlined above. We pick a home standby model and an outdoor model for this purpose.
Standby or Home Generators
Both Kohler and Generac generators have great options available for standby home generators, as in these two models below.
Model 1: Kohler Home Generator with Transfer Switch
A 12 KW standby generator with an automatic transfer switch and the oncue plus feature, this unit is meant to power all home appliances and climate control system running, along with security systems. The Kohler generator is known for running smoothly over long periods of time without any hitches.
Model 2: Generac Home Standby Generator with Transfer Switch
This model powers 16-circuits of the home and comes with the 100-amp, NEMA 3R (indoor or outdoor rated) transfer switch. It is in line with how Generac typically produces its standby generators, with an option to run off gas or propane.
Comparison
Using the models above, here are some general observations and comparisons between the two models. Both the units are of relatively compact dimension. Their performance is presented in terms of surge power (12 for the Kohler unit and 11 for the Generac unit) and sustained power (11 and 9 respectively),
Feature
Kohler
Generac
Power
12 KW LP (on propane) 11 KW NG (on natural gas)
10 KW LP (on propane) 9 KW NG (on natural gas)
Engine
KOHLER Series 7000 V-twin OHV engine, 3600 rpm, single phase
GENERAC G-Force 400 Series, single cylinder
Noise Level
Around the 70-decibel level, which could be a problem for some people – at the level of the noise produced by a TV playing or vacuum cleaner operating in an apartment.
Around the 60-decibel level, which is at the level of background noise in an office or restaurant setting.
Fuel Consumption
Propane or natural gas 57 cfh (LP at 1/2 load),
128 cfh (NG at 1/2 load).
Propane or natural gas 36 cfh (LP at 1/2 load),
101 cfh (NG at 1/2 load).
Warranty
5 years or 2000 hours
5 years limited
Price
About 33% higher than the Generac model
About 75% of the Kohler model
Overall, both models are compact and efficient. The Kohler produces more power, but is louder (at full flow), consumes more fuel and is pricier.
Portable Inverter Generators
Both Kohler and Generac produce quality outdoor generators. We compare two models below.
Model 1: Kohler PA-PRO28i3001 Portable Generator
This Kohler inverter generator is small, light in weight and mobile. As such, it can be used to produce remote power during camping and other outdoor activities. It can also be used at home since it is quiet and does not produce exhaust – the power is produced with battery technology.
Model 2: Generac GP3500iO Open Frame RV Ready Inverter Generator
A comparable inverter generator to the Kohler model, the General GP3500iO uses PowerRUSH technology to deliver clean power. It is RV ready. It is also billed to be quieter and good for both outdoor and home use.
Comparison
Using the models above, here are some general observations and comparisons between the two models.
| | | |
| --- | --- | --- |
| Feature | Kohler PA-PRO28i3001 | Generac GP3500iO |
| Power | 2800 Peak Watts 2500 Rated Watts | 3500 Peak Watts 3000 Rated Watts |
| Start | Electric and recoil | Recoil |
| Run Time | 10.2 hours at half load | 8 hours at half load |
| Fuel | Gasoline (2.9-gallon tank) | Gasoline (2.37-gallon tank) |
| Engine | Kohler Command PRO | Generac OHV |
| Outlets | 120/240V; 125V 30A; 125V 20A; 12V DC Battery Charger | 120V 30A; 120V 20A; two 5V DC Battery Charger USB Ports |
| Dry Weight | 50 lbs. | 74.3 lbs. |
| Warranty | 3 years limited | 3 years limited (residential) and 1-year limited (commercial) |
| Price | Over twice as expensive as the Generac model | Less than half the price of the Kohler model |
The Generac model delivers more power (both peak and rated) and is significantly cheaper than the Kohler model, The Kohler model is slightly more efficient in terms of fuel consumption, significantly lighter. However, the Kohler generator really shines due to the power outlets and options it allows users to access. Also it has a 10+ hours run time, which is outstanding.
See Also: Generac iQ2000 Review
In Conclusion
Reviewing the pros and cons of the Kohler models and the Generac models, we can see that:
The Generac models deliver better performance, both in terms of fuel consumption and noise, which make them better candidates for home use. They are also significantly cheaper than the Kohler models.
The Kohler models have better features and longer run times than the Generac equivalent models in the portable inverter generator space. However, they produce about 83% of the rated power of the Generac Models and are more than twice as expensive.