Disclosure: This post may contain affiliate links. This means that at no cost to you, we may earn a small commission for qualifying purchases.
Last Updated on October 8, 2022
If you're in the market for a solar panel system, you've surely run across the two names SunPower and Sunrun. These two companies represent the pinnacle of the residential solar industry and have helped to produce millions of kilowatt hours of energy for the American energy sector. Yet, before you make an investment, it pays to choose the better brand.
SunPower is one of the oldest and most established solar panel manufacturers in the world and proudly offers the most efficient and durable panels, as well as the longest warranty in the industry. Sunrun's panels, on the other hand, are more affordable and come close in terms of energy output and efficiency, although they are less reliable than SunPower's offerings.
Solar panels are an investment that can produce a steady power supply for the majority of an adult's lifespan. To get the most out of this investment, though, you'll have to make the right purchase. Continue reading to learn more about these two solar companies and discover which panel is right for your home.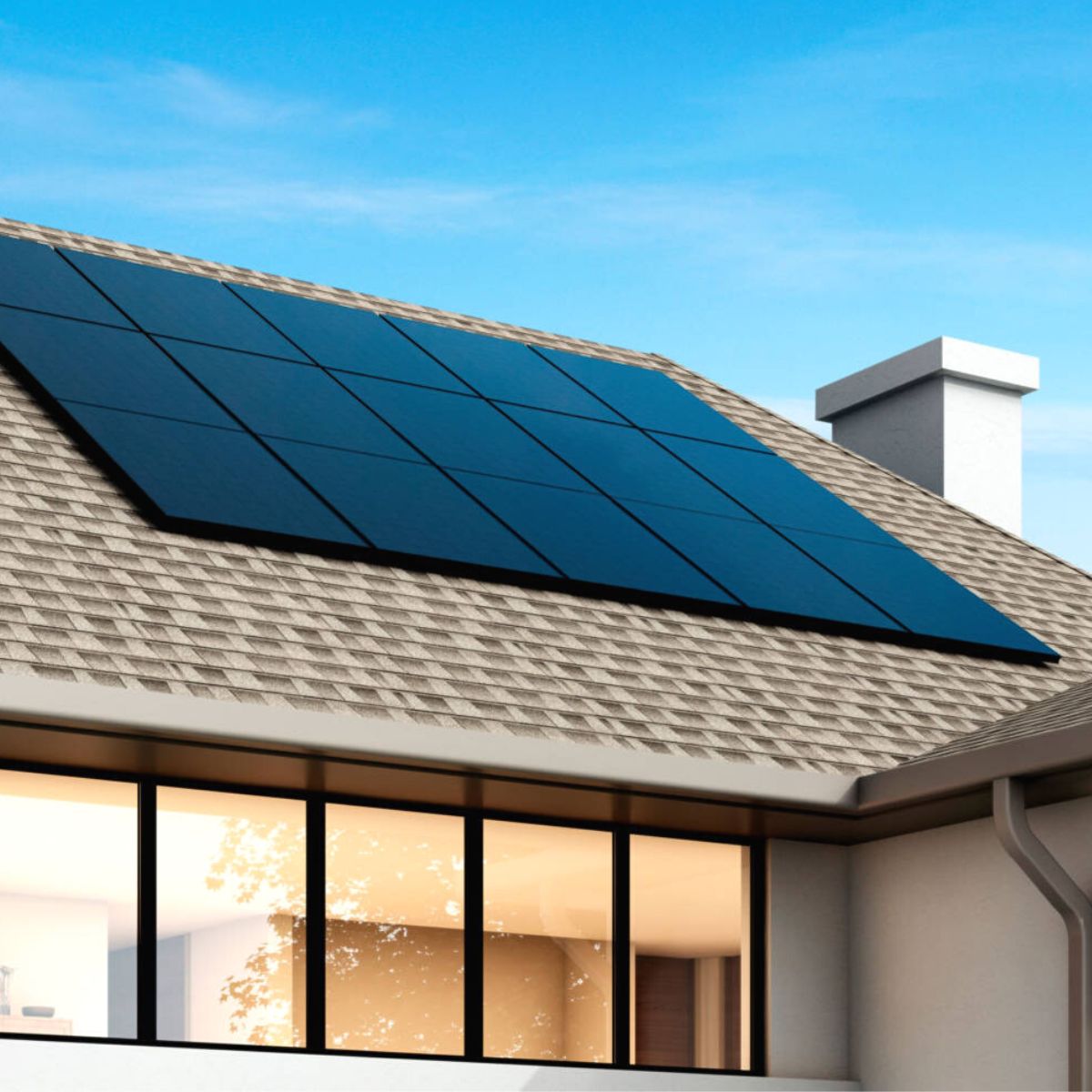 SunPower Maxeon vs Sunrun – Comparing Companies
SunPower was founded in 1985 by Richard Swanson, an engineering professor at Stanford University. The company was originally called Solar Cells Inc. and was based in Mountain View, California. In 1986, the company changed its name to SunPower and relocated to San Jose, California.
Swanson and his team developed a new solar cell that was more efficient than existing solar cells on the market. The company's first product was a solar panel that could be used to power a calculator.
SunPower went public in 2005 and is now a publicly traded company on the Nasdaq stock exchange. Today, the company has more than 3,000 employees and operates in more than 30 countries.
Sunrun, on the other hand, is a younger company that dates back to 2007. The company was founded by Ed Fenster and Lynn Jurich and is headquartered in San Francisco, California. Sunrun was one of the first companies to offer solar panel leasing and power purchase agreements (PPAs) to homeowners.
These financing options made it possible for homeowners to go solar without having to pay the upfront cost of a solar panel system. Sunrun has grown rapidly in recent years and now has more than 16,000 employees.
The company offers solar panel systems and batteries in 21 states and Washington D.C. Sunrun is a publicly traded company on the Nasdaq stock exchange.
Comparing Solar Panels – SunPower Maxeon vs. Sunrun
Straight off the bat, we should point out that SunPower is far more established as a company than Sunrun and has had decades of time to perfect its products.
Nevertheless, Sunrun is a competitive option compared to the luxury price tag of a SunPower Maxeon solar panel. With that being said, let's take a look at the two companies' products.
Energy Output
SunPower Maxeon solar panels were the first and only solar panels to reliably produce 400 watts of electricity an hour for many years, dating back almost a decade now. Yet, in recent years, several competing companies have been able to replicate similar energy outputs—namely, Sunrun.
Tesla has even gone as far as to outperform SunPower Maxeon with a new 420-watt system.
Nevertheless, SunPower Maxeon solar panels continue to sit at the top of the market though they don't outperform Sunrun.
Regardless of which system you purchase, you should be able to generate around 400 watts of electricity every hour for the duration of the solar panel's lifespan.
Performance and Efficiency
This is where things get tricky. In terms of raw energy output, Sunrun and SunPower are relatively equal. Yet SunPower is far more effective at producing electricity with less equipment. Currently, SunPower's Maxeon solar cells are the most efficient in the world, with a stable efficiency rating of 22.8%.
Sunrun's solar cells are a close second at a maximum of 22% efficiency. It should be noted, though, that Sunrun panels are less reliable and fluctuate between 15-22%. Nevertheless, SunPower's panels require 30% less equipment to produce the same amount of electricity as Sunrun.
This makes SunPower a more efficient option and a better value for the money.
Quality of the Hardware
The quality of a solar panel system is just as important as its energy output. The last thing you want is to have to replace your solar panels a few years down the line because they're falling apart. This is where SunPower really shines. The company manufactures all of its own parts, allowing for greater quality control and in-house innovation.
The company's Maxeon solar cells are the most durable on the market and can withstand high winds, hail, and even the tension of being bent to their extreme. Compared to other panels on the market, SunPower's Maxeon solar cells can last between ten to fifteen years longer, making them well worth the investment.
Compared to Sunrun, SunPower clearly outperforms when it comes to quality and durability. Although Sunrun solar panels are built to last, they generally age out around 25 years compared to SunPower's 40-year lifespan.
See Also: Tesla Solar vs Sunrun Review
Warranty and Post-Installation Maintenance
Before investing in solar panels, it's always wise to check the warranty to guarantee that your purchase will last the duration of its lifetime. SunPower offers the longest warranty in the solar panel industry, with a standard 40-year warranty on all of its Maxeon solar cells. Sunrun, on the other hand, offers a 25-year warranty on its solar panels.
As for post-installation maintenance, both companies offer excellent customer service. SunPower has a team of highly trained and certified installers who will come to your home and provide any maintenance or repairs that are needed. Sunrun also has a team of certified installers who can provide you with maintenance and repairs.
Installation Fees
Comparing costs between SunPower and Sunrun isn't as straightforward as you might think. From a purely numbers-based perspective, SunPower is the cheaper option, costing just $3.30 per watt. Sunrun, on the other hand, costs $3.93 per watt. But the difference in price comes down to the average size of each system.
The average homeowner investing in a Sunrun solar system will purchase a 5.4-kilowatt system, whereas the average individual investing in SunPower will buy a 7.9-kilowatt system. When we work these numbers out, the average Sunrun solar system costs around $21,200 and the average SunPower system costs around $26,000.
So, unless you invest in a smaller solar system, you'll likely spend more on an array of SunPower panels than you would on a Sunrun system. It is fair to point out, though, that you'll get roughly 10 more years of electricity from a SunPower system than a Sunrun system.
Final Verdict
| | | |
| --- | --- | --- |
| | SunPower | Sunrun |
| Energy Output | 400 watts | 400 watts |
| Efficiency | Stable 22.8% | Variable 15-22% |
| Lifespan and Warranty | 40 years | 25 years |
| Highlights | Highest-rated efficiency and durability | More affordable with similar performance |
| Cost | $26,000 | $21,200 |
While it's hard to deny that Sunrun is a competitive option, SunPower has simply had more years in the industry to create a high-end, industry-leading product. Considering that it is the most efficient and durable solar panel in the world, SunPower Maxeon understandably wins the comparison.
Final Winner: SunPower Maxeon
Conclusion
Now that you know more about SunPower and Sunrun, you can make a more informed decision about which company is right for your needs. If you're looking for the best of the best, SunPower is the way to go. If you want a cheaper option that still performs well, Sunrun is a good choice.
Frequently Asked Questions
1. What have SunPower solar panels been used for?
SunPower solar panels have been the preferred option for NASA since at least the late '90s. The company's panels have also been used to create solar-powered vehicles, such as the Lightyear 1.0, and other large-scale solar infrastructure projects.
2. Are SunPower solar panels the most efficient?
Yes, SunPower currently holds the world record for the most efficient solar panel with a stable efficiency rating of 22.8%. This may change, though, as competing manufacturers are regularly innovating to create a more efficient offering.
3. How long do SunPower solar panels last?
SunPower solar panels are designed to last for 40 years, which is the longest lifespan of any solar panel on the market.
4. Are SunPower solar panels worth the investment?
SunPower solar panels are more expensive than the average solar panel, but they are also more efficient and durable. If you're looking for the best of the best, SunPower is the way to go