Disclosure: This post may contain affiliate links. This means that at no cost to you, we may earn a small commission for qualifying purchases.
Last Updated on January 21, 2022
Having a backup power supply for your home comes in handy when you need an alternative power source. A portable generator is an excellent source of backup power, but not all equipment operates with an open frame portable generator. Sensitive electronic equipment such as LCD TVs, computers, or audio equipment needs electrical power with less than 5% of Total Harmonic Distortion (THD) to run smoothly.
Some devices are sensitive and need power with less than 5% THD to operate smoothly and prevent any damage. That's the reason you should consider getting a power line conditioner for your portable generator if you're not using the inverter type of portable generator.
Read on to learn more about the portable generators power line conditioner and what to look for when shopping for one.
What is a Power Line Conditioner?
A power line conditioner is a tool meant to provide extra protection for your sensitive devices. The power line conditioner keeps your electronic equipment safe during overvoltages and brownouts. A Modern power line conditioner will have automatic voltage regulations to keep a steady voltage for all your electronics and things like automatic voltage regulation is an important feature you must look for.
You can be sure that your home appliances will function despite any line noises or voltage fluctuations when you get a generator power line conditioner. Worth noting is that line conditioners don't clean the sine wave made by an open frame portable generator. You'll need an inverter generator to protect your sensitive equipment.
Should You Get a Surge Protector Instead of a Line Conditioner?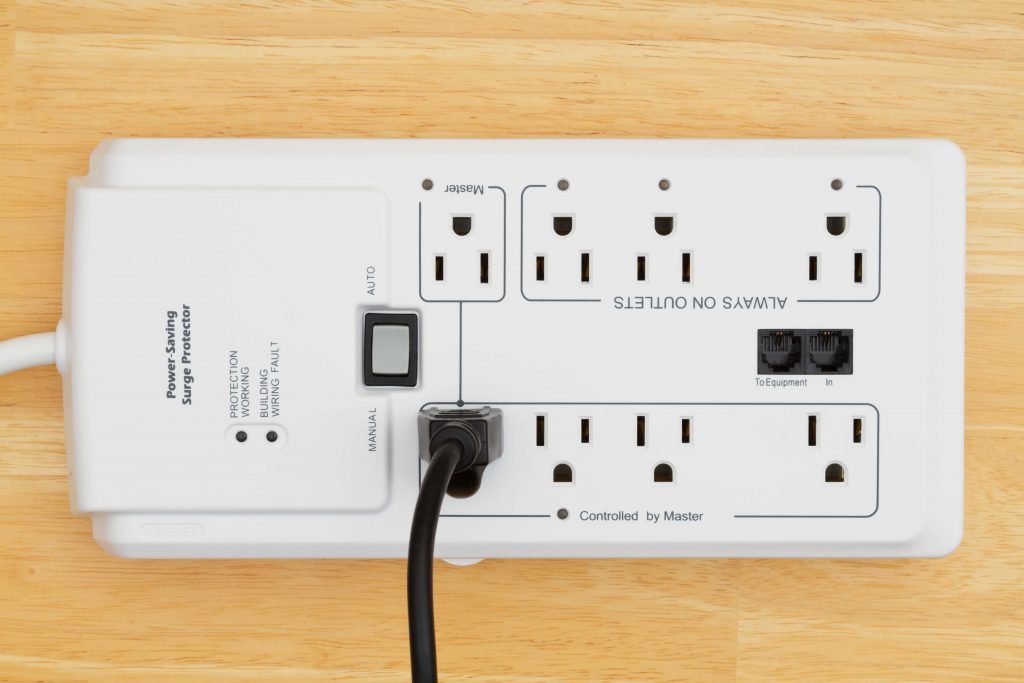 While surge protectors is a good idea to protect your sensitive electronics from power surges, but surge protectors don't deal with massive surges like line conditioners. Moreover, they are not as effective if you plan on using them with several appliances.
However, line conditioners come with surge protection mechanisms in their design, which means they are designed to handle any spikes in voltage. They provide a more comprehensive solution against huge surges, something surge protectors fail to do.
Most power conditioners come with a function of improving power quality like noise suppression, transient impulse protection, and power factor correction.
Benefits of a Power Line Conditioner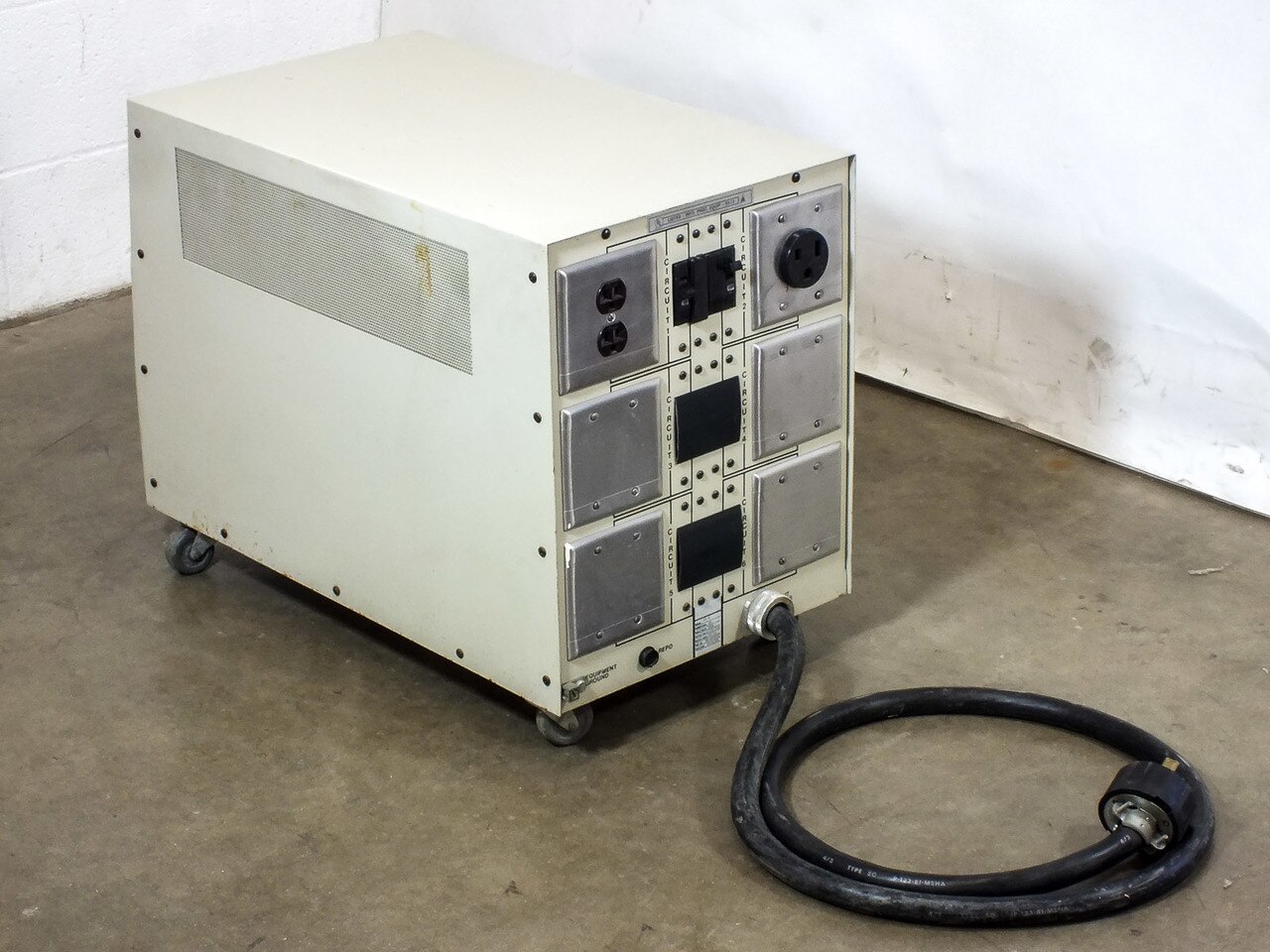 Using a power line conditioner has advantages like:
Prevent Damage From Power Fluctuation
The main purpose of a power line conditioner is to protect your equipment from power surges and fluctuations. Getting the right power conditioner will keep your sensitive electronics functioning as required. Line conditioners already have the surge suppression mechanisms incorporated in their design
Offering Device Protection
Most surges occur in the phone and electrical lines, something that can affect the sound and video quality. Installing a generator power line conditioner can help protect these devices.
The power line conditioner does not only provide protection against power surges and fluctuations, but they also help to eliminate the noise in electrical power lines. You no longer have to worry about any noises from TVs, radios, or mobile devices.
In some cases, you may encounter extra voltage from the current, something that can result in overheating. A power line conditioner eliminates part of the voltage to ensure that your devices operate in the required heat and voltage range.
What Should You Look For in a Power Line Conditioner?
It's essential to consider certain features when shopping for a power line conditioner. These include:
Understand Common Power Quality Problems
Problems like high voltage, low voltage, frequency fluctuations, voltage dropouts, voltage fluctuations, and high voltage transients can occur. You can also get radio frequency interference, common-mode noise, and localized power pollution. It's essential to understand the types of power quality problems you're likely to encounter because not all power conditioners are designed the same. Buying a quality power line conditioner is really important. Also most of the power line conditioners come with a 2-year warranty.
You need to understand the operating capacity when looking for a generator power conditioner. For example, if you plug in a 1500W device into a power line conditioner that can hale 1000W, that won't function as expected. Check what equipment you're going to plug in to the power line conditioner before making a purchase to ensure everything runs smoothly.
You should consider the number of outlets you plan to plug in the power conditioner. Knowing this number will let you get a power line conditioner that matches your demand. Power line conditioners provide at least ten outlets.
Check the cord length of your power conditioner if you need the freedom to move around. A shorter cord length limits your freedom of movement of the power line conditioner. Moreover, it could expose you and your power line condtioner to unforeseen hazards.
You need to consider the durability of your power line conditioner if you plan to take it with you. The right power conditioner should have a metal casing, as this ensures that it can withstand knocks and lumps through general use. Read the manufacturer's description to ensure it matches your needs.
You're likely to come across different brands and models of power line conditioners. Get a conditioner that comes with a protection indicator to lets you protect your sensitive electronics.
Most power conditioners have a mountable rack design, which means you can connect it up and install the device into your audio rig rack for quick access. Furthermore, it ensures everything is connected and organized. Nevertheless, check the measurement to ensure that the device fits into your existing rack.
Modern power line conditioners have EMI and RFI protection. Certain connections have electrical interference, which could be harmful to your equipment. Check to ensure that you're buying a conditioner that offers this form of protection for your sensitive electronics.
While considering the above factors is critical, you shouldn't forget to have a budget in mind. You can find some cheap power line conditioner that range from as low as $50 to others that cost more than $250. The price difference depends on the features. Choose a line conditioner based on your budget and the features you need.
Final Thoughts
Purchasing a generator power line conditioner is essential as it can help protect against surges, eliminate extra heat, and remove any unnecessary noises. Ensure that you review your plug types and count your plugs before making a decision.
Remember that modern power conditioners also correct the voltage and remove noise. They also have LED status indicators, USB inserts for charging devices, amperage load protection, LED lights for illuminations, and voltage regulation. Find a power line conditioner that fits your budget and needs.