Disclosure: This post may contain affiliate links. This means that at no cost to you, we may earn a small commission for qualifying purchases.
Last Updated on September 27, 2021
Generac is a company that makes portable generators and standby generators for the whole house.
A portable generator can kick on automatically when your home is out of power, but how long it can supply power depends on various factors.
In this guide, we'll do our best to answer your questions about Generac generators, including "How long do Generac generators last?"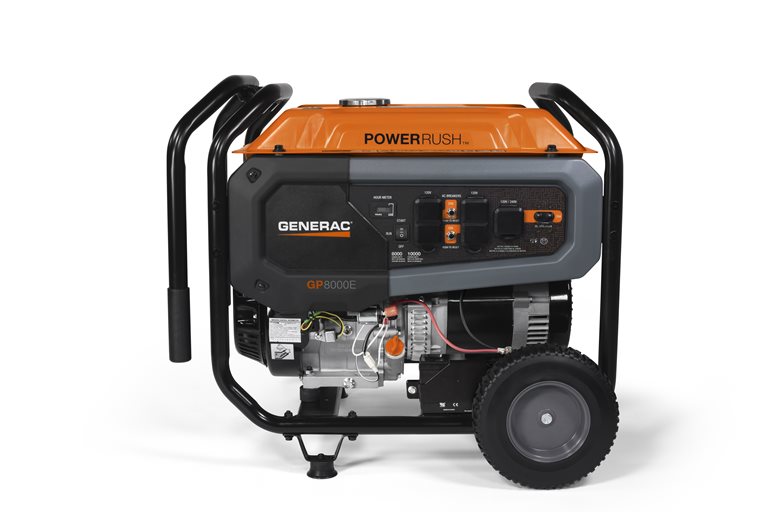 How Long Can a Generac Generator Run Continuously?
The first thing to consider with a Generac generator is its size.
Generators are designed in such a way the more fuel your generator (or its tank) can hold, the longer it can run. Generators can run on liquid propane, natural gas, diesel, or gasoline.
How long your generator will run depends on 3 main factors:
The generator's size
Fuel type and tank size
Upkeep and maintenance
A permanent standby generator runs on natural gas can theoretically run indefinitely.
The only reason one of these generators would stop running would be due to mechanical failure or a problem with the gas line since they will never run out of fuel.
If you don't have access to natural gas, a permanent Generac generator will run on liquid propane.
Typically, liquid propane tanks in permanent generators last for specific intervals, such as 24-hours, 48-hours, or 72-hours, but this depends on the generator's size and load.
The largest permanent Generac generators can run on diesel fuel. However, these generators are large and very expensive – they're more common in commercial settings.
Portable generators by Generac run exclusively on gasoline fuel and generally run for less time than permanent generators. Portable generators by Generac usually top out at around 30-40 hours of use.
Continuous Usage and Maintenance
How long can you run a Generac generator continuously? Even though some permanent Generac generators can theoretically run indefinitely, it doesn't mean you should leave your generator on all the time.
It's generally a good idea to give your Generac generator a break every 24 hours or so. Generac recommends in their owners' manuals that you do the following either every 24 hours (if running continuously) or before each use.
Check inside the unit for dirt and debris
Check lines for fuel and oil leaks
Check the oil level
Generac also recommends other maintenance tasks that you or a professional should complete.
If you don't fulfill these tasks regularly, they could negatively impact the run time of your generator or even damage it permanently.
Most manufacturers recommend that you change the oil after 200 hours of operation these maintenance tasks include:
Checking for water intrusion (yearly)
Checking the condition of the battery, if applicable (yearly or every 200 hours)
Replace the engine oil filter and engine oil (every two years or 200 hours)
Replace engine air filter, if applicable (every four years or 400 hours)
Clean, check gaps, and replace spark plugs (every four years or 400 hours)
Adjust valve clearance (every four years or 400 hours)
Clean sediment trap (according to local ordinances)
The above isn't a full list of the maintenance you should be doing, as different types of units may require different maintenance. You should consult your owner's manual carefully to see the complete list of what needs to be done.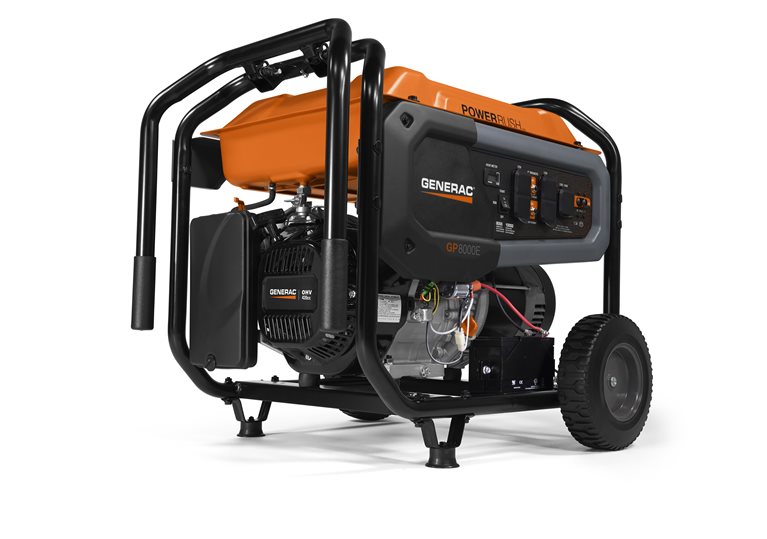 Fuel Type and Run Time
How long will a Generac generator run on propane? As you know, if you connect it to a natural gas line,your Generac generator can run indefinitely.
If you are thinking about the run time then, that will depend on the type of fuel that the generator will be consuming however if you don't have access to natural gas, it depends on the size of your propane fuel tank and a few other variables.
The three run time variables you'll need to keep in mind when selecting your Generac generator are:
Fuel consumption rate
Fuel tank size
Average generator load
If you're purchasing a portable generator from Generac, you should pay close attention to the fuel tank size.
However, for permanent backup generators, you can usually install as large a fuel tank as you want (within reason, of course).
You can choose between portable propane tanks and stationary tanks that stay underground or in your yard. Common sizes for these tanks include:
20 lb tank (5 gallons)
Natural gas can make the generator run indefinitely
33 lb tank (8 gallons)
100 lb tank (25 gallons)
200 lb tank or two 100 lb tanks (50 gallons)
420 lb tank (100 gallons)
500-gallon tank
1,000-gallon tank
If your Generac generator isn't lasting long enough, one possible reason why could be a propane fuel tank that is too small for your needs.
Let's assume that you have a 500-gallon propane tank hooked up to your Generac standby generator. A Generac generator might only use three gallons of propane per hour at a 25% load.
However, at 100% load, the same generator might instead use close to five gallons of propane per hour.
If your Generac is using five gallons per hour, your generator can run for about 100 hours before needing a refill (or a little over four days). If it's only using three gallons per hour, your Generac can go almost a week before its next refill.
However, if you hook that same generator up to a 1000-gallon propane tank, those run times will double.
Generac has several different sizes and styles of permanent backup generators for you to choose from, and the larger the generator, the more power it will produce. However, the more power your Generac can produce, the more fuel it will consume.
Generac Life Cycle and Run-Time Issues
How long will a Generac generator engine last? Generac engines can weather about 3,000 hours of use, meaning your Generac backup generator can survive 125 full days of use before it starts to reach the end of its life.
However, since you will likely only see a few days without power per year, Generac estimates that these 3,000 hours will spread over 25 to 30 years.
The above assumes that you've been maintaining your Generac generator properly. If your Generac generator is not running properly, it's most likely due to improper maintenance.
Your owner's manual is the first place you should look, but this list of maintenance tips from Generac may also prove useful.
If your generator is still giving you problems after you've done your maintenance, consider calling in a professional to let them take a look.
Keep in mind that Generac sells self-maintenance kits that you should have on hand for both routine maintenance and emergency fixes. And lastly, remember that skipping proper maintenance can, in the worst case, void your Generac warranty!
How long do Generac generators last?
Well, that depends on the type of generator.
There's no clear-cut answer to this question, as it usually depends on which generator you're looking at and how well you care for it.
Conclusion
While Generac generators can run longer than 24 hours during power outages if needed, it's still a good idea to check on your Generac every day to make sure it's running properly.
Generac recommends that you schedule professional maintenance on your backup generator every six months.
As long as you're caring for your Generac properly, it should give you years and years of worry-free protection from power outage.